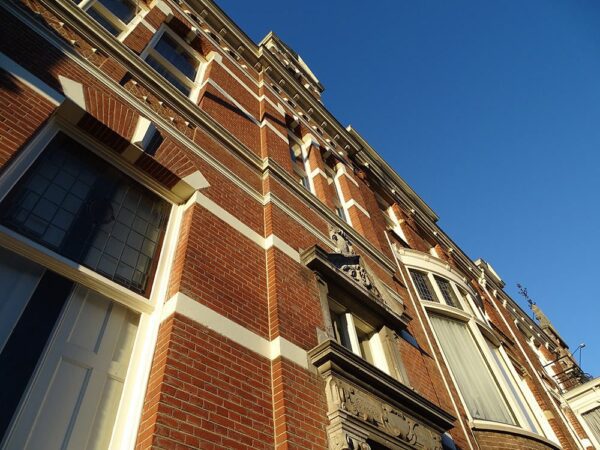 4 December 2019
So you bought a house with defects – what now?
It is your worst-case scenario: you bought a property in the Netherlands - but after you signed the purchase agreement, you discovered there are defects.
What can you do? What are your rights? Glenn Kerver of GMW lawyers explains what Dutch law means for you in this situation.
This post was reviewed and updated on 9 July 2020
The essential role of the purchase agreement
Under Dutch housing law, the purchase and sale of a residential home (whether house or apartment) must be recorded in a written agreement. This describes the conditions under which the sale occurs, for example the price, and the property that is for sale. The purchase agreement may be in Dutch or in English. It may be a (standard) NVM agreement or a custom agreement written by a private seller, as long as it conforms to Dutch law.
Whatever the contract form, the language used in the purchase agreement will be critical to proving your rights. If you have additional written communications that prove specific points, these can be used as ancillary evidence.
Desperation and defects
We frequently see cases where purchasers only discover defects after they have bought the property, and perhaps even moved into it. In some cases, buyers could have avoided the problems if they had checked the wording of the purchase agreement with a lawyer, confirmed the environmental permit or applicable zoning plan, or even measured the property before they agreed to the purchase.
Although we understand that there is great pressure to get a house at all costs, we still recommend that you thoroughly check the content of the purchase agreement beforehand and, for example, check whether it is necessary to include a financing or architectural proviso.
What to do when you find defects in your property
If your newly purchased property turns out to have significant issues that impede your normal use of it, consider taking legal action. A real estate lawyer can scrutinise your purchase agreement and, based on the specific wording, help you determine if the issues count as legal defects and if there is a resulting breach of contract. If there is breach, your lawyer can then negotiate with the seller to reach a settlement agreement, or represent you in court if you decide to litigate.
This also depends on your wishes as a buyer: given the defects, do you want to dissolve the purchase agreement or do you just want to recover the repair costs of the defect from the seller?
Common defects
Home buyers frequently deal with post-purchase issues including:
Property purchased as residential is not zoned for residential use
Extensions/improvements to the property are not permitted
Damaged or broken sewerage line
Asbestos or pollution on the property
Defect vs. breach of contract
The first step is to determine if the defect in question constitutes a breach of contract. There are three factors to consider: the precise wording of your purchase agreement, whether the defect is an essential part of the deal, and what is considered reasonable under Dutch law.
For a defect to qualify as a breach of contract, the issue must be regarding an essential part of the deal. This means it must be essential to your use of the property for residential purposes, or it must have been an essential element in your decision to purchase. A cracked window, for instance, would not prevent your normal use of the property.
When is the seller liable for a defect?
Under Dutch law, sellers have a legal obligation to disclose any hidden defects. If the defect is not visible, if the seller intentionally hides the defect, or if the defect could impede normal usage of the property for residential purposes and the seller does not disclose it, this could be a breach of contract. Think of asbestos hidden in the roof of a garden shed, or unsafe wiring inside a wall.
If the seller makes statements about the property which subsequently prove to be incorrect, then even without contractual guarantees there may also be non-conformity. However, if these were only verbally communicated, then the buyer will be required to prove that the statements were made.
When is the buyer liable for a defect?
Buyers also have an obligation to research the property they intend to buy. This is important as it contributes to what the buyer could have "reasonably" known in the eyes of the law. If the defect is blatantly obvious or if the buyer could reasonably be expected to have known about it, then it will be difficult to argue that it constitutes a breach of contract.
For example, it is reasonable that if a South-West facing garden is of essential importance to your buying decision, that you would confirm the orientation of the garden with a compass or map. Likewise, if you bought a 250-year-old listed building, it would be reasonable that you explicitly ask about age-related issues such as the presence of asbestos.
Settle if you can, litigate when needed
Many people believe that litigation (going to court) is the best way to win a legal battle about property defects. In fact, there are good reasons to try to negotiate a settlement first.
If your case proceeds to the courtroom, you may incur higher costs, as there will be more people involved: multiple lawyers, a judge, and maybe more. The losing party may be obliged to pay for the judge's time, and even part of your lawyer's fee, but you will still need to pay in part. As such, it can be financially disadvantageous.
Not every dispute can be settled. If you choose to litigate in court, be aware that you risk losing. A settlement offer is guaranteed; in a courtroom the result could be unexpected.
Last words: do not walk away from a deal after signing
The process of buying property differs from country to country. In the Netherlands, once you make an offer to purchase property and that offer is accepted, you are legally obliged to buy it.
If you lose your job or are transferred to another country for your job, or if your mortgage is not approved, this will not make any difference, legally speaking. You agreed to purchase the property, and that commitment stands.
If you walk away from an accepted offer, you will be liable for a fine of up to 10% of the purchase price. On a purchase agreement for €500,000, this means paying €50,000 for nothing.
If you are in this situation, get legal assistance as quickly as possible. A lawyer could help you to negotiate with the seller for the best possible outcome.
When the going gets tough, get help
Buying a home involves such large amounts of money that when problems arise, it is worthwhile to seek legal assistance. An expert in Dutch property law can point out facts that are legally relevant and guide you throughout the process. They can also represent your interests objectively, improving your chances of getting the best possible result.
GMW lawyers has a team of property lawyers who can assist you in English. For advice, mediation or litigation about real estate law, please contact us to discuss your needs.
This article was published on DutchNews