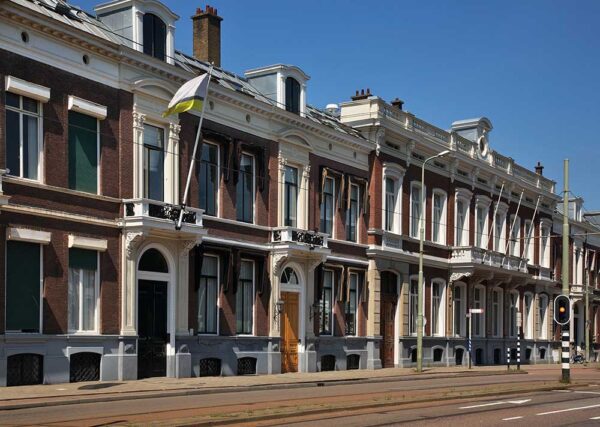 17 January 2010
Law Matters: And what about your VvE ?
GMW's present article deals with one of the minor issues in an apartment owner's life, the new rules and regulations applying to VvE's.
VvE ?! Well, if you own an apartment then you also have a VvE and are a member of it. News to you ? Read on, to find out more about the chances and challenges hiding behind those three letters.
One of the many things to bear in mind when buying an apartment in The Netherlands is checking on the status of the so-called VvE,  the Vereniging van Eigenaren, the owners' association. Legally speaking, a VvE comes into existence once a building is split into apartments by a property division deed; apartment owners within the same building complex automatically become a member of the VvE. Any building split into separate flats / units benefits from having an active VvE, since this is the body that looks after all joint interests when it comes to maintenance and service of the complex, as a whole.
Updates on the VvE regulations
The VvE has decisive authority with regard to maintenance and service expenses. All members, that is, all owners, have a vote within the VvE and decisions are taken following a majority vote. As a VvE member you can ask the board of the VvE  to call in an extraordinary meeting, should you deem this to be necessary. It is also possible to request an external office (for example a real estate agent) to assist you in organizing such meetings. Members of a VvE usually pay a monthly contribution to the VvE . The VvE service charge is usually determined at the beginning of the year, most often on a pro rata basis.
As it happens, not all VvE's were active in the past. Promoting well functioning and active VvE's and to better safeguard the interests of owners, the legislator has recently performed some changes in VvE rules and regulations which have come into force on 1 July 2009
A first example of these new measures is that a VvE must  now registerwith the Dutch Chamber of Commerce. As of August 2009, the Chamber of Commerce has started giving notice to VvE's to register with them. Not registering with the Dutch Chamber of Commerce is considered an economic offense.
Furthermore, as of 1 May, 2008, it is mandatory for a VvE  to have provisions in place for the immediate maintenance of the apartment complex. It also must set up a budget and a maintenance plan for the next years.
Should you find yourself a member of dormant VvE, it is of utter importance to activate it, asap. If for no other reason, you must know that with the new legislation in place, the city council can oblige VvE's and/or apartment owners to carry out certain maintenance activities which not only might come costly but are also a logistical nightmare, if you have to carry them out on your own.