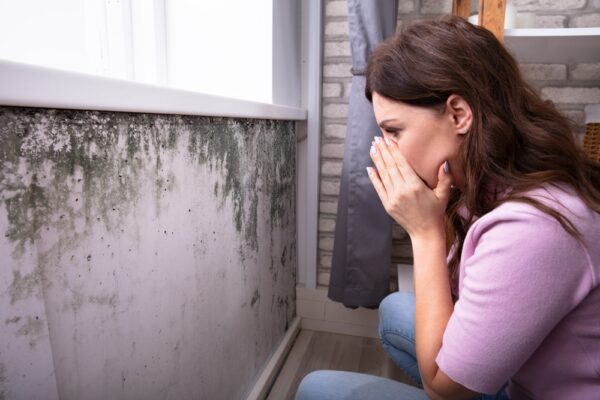 13 March 2023
Non-compliance in real estate
Unfortunately, it sometimes happens that hidden defects emerge after the purchase of a property. These could include faulty roof structure, dampness or foundation issues.
This may come as a surprise to both the buyer and the seller. The disappointed buyer usually wants to have their losses compensated or repaired, or to get out of the contract altogether. But when is this possible, and when is it not? Read more about compliance in real estate in this article.
What does the law say about non-compliance in real estate?
The law states that a property (such as a home or business premises) must comply with the contract and possess the properties (1) required for normal use, and (2) required for special use if so agreed. It therefore depends on what the parties agreed and what they were entitled to expect from each other. A property advertised as 'turnkey' can be expected to be ready to use, while a property advertised as a 'refurbishment' offers something very different.
Moreover, parties can also deviate from statutory provisions. For example, the NVM agreement (which are often used when buying homes) includes a provision that differs from statutory provisions. The same applies to age and materials clauses. These deviate from basic legal principles and are relevant to the issue of non-compliance.
Obligation to investigate vs. duty to disclose
To assess whether non-compliance exists, the buyer's obligation to investigate and the seller's duty of disclosure are important. A buyer can be expected to conduct thorough research into the property being bought. In principle, if you buy a property directly on the basis of an advertisement, you are in a worse legal position than if you have viewed the property several times and had a structural survey carried out. If certain problems emerge from a structural survey, the buyer can then be expected to have additional research done. For instance, if damp issues are identified, we recommend having additional research done to find out what caused them. If you do not, it may be more difficult to get compensation for any damage afterwards.
On the other hand, a seller also has a duty of disclosure. For example, if the seller knows about faulty foundations or damp issues, it is obliged to disclose this to potential buyers. If the seller does not do so, they cannot successfully defend themselves against the buyer by claiming that the buyer did not conduct sufficient research. After all, the seller should have reported this.
Note: make sure to report complaints in time!
If, as a buyer, you discover that there is non-compliance, it is important that you report any complaints about this to the seller in good time. If you do not, you risk being left empty-handed. By law, the buyer must complain in any case 'within a reasonable period of time' after the buyer discovers or should have discovered the defect. A deadline of two months is generally considered timely. If the buyer complains later, whether his complaint is still timely depends on the circumstances of the case.
Possible remedies
In a case of non-compliance, you have several options. For example, you can demand that defects are repaired or claim compensation for damage. It is also sometimes possible to terminate or annul the agreement, in whole or in part. A partial termination or annulment of the purchase agreement results in a reduction of the purchase price. With regard to the termination of property-related purchase agreements, please refer to this article.
Non-compliance in real estate in conclusion
If you have bought property and subsequently discovered hidden defects,or if you have other questions about non-compliance in real estate,please do not hesitate to contact me or one of the other specialists at GMW advocaten. Together we can discuss what your options are.