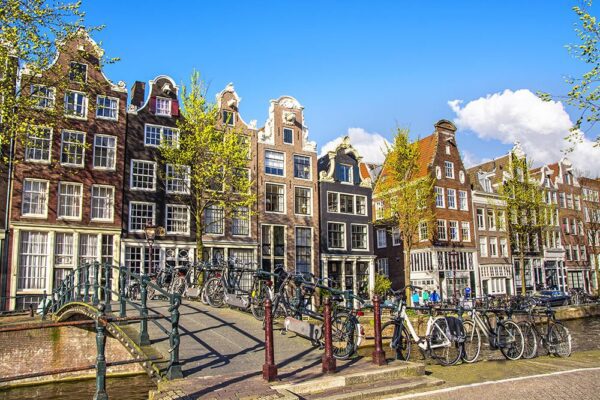 15 October 2020
Purchase agreement for a house – what you need to check
With the tight housing market in the Netherlands, you need to act fast when buying a house.
Nonetheless, you would be wise to check the purchase agreement for your new house before you sign it – including the legal aspects. Here are 5 key considerations, the consequences for your rights, and how to get help if you need it.
Purchase agreements in the Netherlands
The process and people involved in buying a house varies from country to country. In the Netherlands, it is common practice that the seller's real estate agent will draft a concept purchase agreement. This will contain the most important aspects of the purchase that you have agreed. In most cases, the agreement is based on a format created either by the real estate agent or by an umbrella organisation, such as NVM (the Dutch Organisation of Real Estate Agents).
It is important to understand your legal obligations and rights before you sign this agreement. Once you sign it, you are legally committing yourself to all the clauses it contains.
1. Your obligations as a buyer
Pay a visit to the house. As a buyer, you have the obligation to investigate if the house has any defects. If you do not fulfil this obligation, you may lose your right to hold the seller accountable for any defects or resulting damages that you later discover in the house.
For the same reason: hire a third party to do a building survey. The results of the survey could affect your decision to make an offer or the amount you are willing to offer.
2. Resolutive conditions
If you make an offer for a house, you can do this under a specific condition, for instance a good result of the building survey, or obtaining a mortgage loan to finance the purchase. These are examples of resolutive conditions, which mean that your offer is contingent on the condition being fulfilled.
The purchase agreement itself may also contain resolutive conditions. In most cases, it is to your benefit to include those, such as a resolutive condition relating to the granting of a mortgage loan. With such a condition, you have the possibility to dissolve the agreement if you do not succeed in obtaining a mortgage. This is extremely important, because you could be liable to pay a big fine if you do not fulfil your obligations as a buyer.
3. Risks and guarantees
The purchase agreement determines which risks are for your expense as a buyer and which risks are for the seller. For instance, who is responsible for the house during the time between the date of signing the purchase agreement and the date of delivery of the house (at the notary).
Most purchase agreements also contain a clause that guarantees the house has the characteristics necessary for normal use – however, some purchase agreements limit this guarantee to your disadvantage. You need to be aware of this.
4. Reflection period
When you buy a house in the Netherlands, then based on Dutch law you have a reflection period of three days during which you can cancel the purchase without any reason. This three-day period starts on the date you sign the purchase agreement.
Please note that most purchase agreements contain specific regulations on how you can invoke this right.
5. Restrictions imposed by the owners' association (VvE)
It could be that with the purchase of the house you will automatically become part of an owners' association (VVE). Each association has its own regulation, which often contains restrictions, for instance regarding (structural) adjustments to the house. This means you are not always free to adjust your house as you wish.
It is important to check these restrictions before you sign a purchase agreement.
Check before signing
In addition to the five points named above, please bear in mind that in most cases a deed of division and model regulations will also be part of the purchase agreement. Those documents also contain important arrangements and/or restrictions, so it is important to check and understand them too.
Get help with your purchase agreement for a fixed fee
If you are unsure about a certain point in your purchase agreement, or you need advice, we have a team of English-speaking property lawyers who are ready to assist you. We understand the specific challenges that expats face when buying a house in the Netherlands, and have the expertise to help you safeguard your rights.
GMW lawyers can review your purchase agreement, as well as the deed of division and the model regulations, and provide you with a general legal advice for a fixed fee of EUR 1,250 including office costs and VAT.
This written advice contains an overview of your legal rights and obligations regarding the purchase agreement. In addition, we point out any risks (or red flags) and offer suggestions to alter clauses if necessary. Based on this advice, you can then decide whether you still want to sign the purchase agreement as it is, or if you would like to negotiate the terms of the purchase agreement first.
Our fixed fee package covers only the review and initial advice – but our support does not stop there.
If you need further legal advice about your property purchase, assistance with understanding your rights, if you have a dispute, or if you need additional help with a specific situation, our lawyers can continue to help you according to our hourly rates.
Please feel free to contact one of our specialists for more information or to request our fixed fee service.