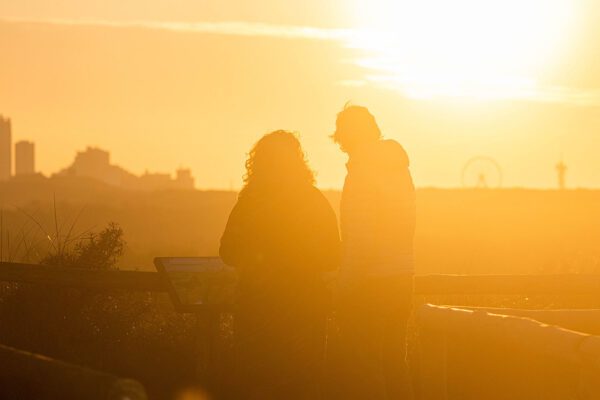 25 January 2021
3 Ways to get divorced in the Netherlands
Once you have decided that you want to get divorced, the next question for many internationals is "Can I get divorced in the Netherlands?"
The answer is yes, you probably can. Even if you are not Dutch, and even if you got married in another country, the Dutch courts can in most cases rule on your divorce.
The next question is how to get divorced, and in the Netherlands, there are three options.
1 – Joint divorce
If you and your spouse can agree together on the divorce and the terms of divorce, such as division of property, and alimony for the children, then you can apply together for a joint divorce. In this case, you can use a joint lawyer. This is the fastest way to get divorced.
Your lawyer can assist in your joint divorce by ensuring all agreements are legally valid, advising you on key legal considerations and options, drawing up a divorce agreement and parental plan, guiding you throughout the process and representing you both in court.
2 – Contested divorce
If you and your spouse do not agree on the terms of the divorce (division of property, partner alimony, custody, child maintenance, etc.), then you can still apply for divorce using an individual petition.
Your own lawyer can help you file for divorce, advise you on how to get the best possible deal, and represent you in court. If there is a need to negotiate, your lawyer can also represent you during negotiations with your spouse (or their lawyer) in order reach agreements on the necessary topics.
In a contested divorce, because you and your spouse may have different priorities and interests, it is often advisable to get your own lawyer.
3 – Mediated divorce
If you and your spouse wish to achieve an amicable divorce but you cannot agree on all the terms, you can opt for a mediated divorce. In this process, a trained lawyer-mediator will help you and your spouse to identify mutually acceptable solutions.
Once the necessary agreements have been reached, the lawyer-mediator will record these in a divorce agreement, which you and your spouse sign. Thereafter, the lawyer-mediator can file an application for a joint divorce on your behalf.
Within mediation, it is not a disadvantage to share the same lawyer-mediator, as they will give equal care to both parties' needs. An advantage to hiring a lawyer-mediator (as opposed to a mediator who is not a lawyer) is that you will not have to hire a separate lawyer to represent you in court; the lawyer-mediator can represent both parties too.
Learn more about mediation here
The bottom line
Regardless of the way you get divorced, you will need to make agreements about a number of important topics, including the division of your matrimonial property and (mostly) partner alimony. If you have children, you will also need to include a parenting plan and agreements on parental authority, (international) access arrangements, and child support. With so many important decisions to make during a difficult period, the support of an expert can be critical to achieving a good result.
Get expert advice about divorce
International divorce lawyers are accustomed to dealing with complicated cases, so they can cut through the confusion and make the difficult process of getting divorced just a little easier. We have a large team of divorce lawyers who understand the needs of expats and can help you in English. With highly experienced experts and a wide network of family lawyers abroad, they can help you achieve the best legal outcome, no matter how complex the case.
Please contact us for assistance or for further advice on your divorce.