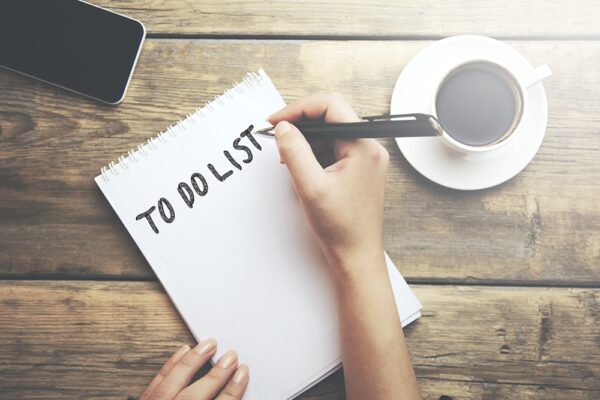 2 September 2020
Decided to get divorced? Here's what to think about
The decision has been made, you want to get a divorce. Where do you start?
As soon as the decision has been made, a lot will happen. There are many things to take care of. What do we do with the house? What arrangements do we make for the children? Will one of the partners have to pay spousal maintenance? And there are so many more questions you will need to think about. All these arrangements will then have to be recorded in a divorce agreement, and if there are children involved, the arrangements concerning the children (childcare and contact arrangement, child maintenance, etc.) will have to be recorded in a parenting plan.
Parenting plan
Before you consult with a lawyer, it is always a good idea to think about what arrangements will have to be made and, if possible, try to reach an agreement with your partner on the implications of the divorce. Especially if there are underage children involved, it is sensible to make good arrangements in the interest of the children. These arrangements will ultimately have to be recorded in a parenting plan.
The parenting plan is intended to document agreements made on childcare and contact arrangements, with whom the child will have his or her primary residence, how much will be paid in child maintenance, and also, for example, what would happen if one of the parents were to move house, when choosing a school for the child, and what arrangements to make for a sick child. It is crucial that agreements be recorded clearly and unequivocally in this parenting plan, so as to prevent any problems in the future. Another thing to the consider is how to tell the children about the divorce. To be granted a divorce, you need to have parenting plan, it's compulsory.
Prenuptial agreement or (limited) community of property?
Needless to say, you will also have to come to an agreement on the financial settlement. Is there a prenuptial agreement or are you married in (limited) community of property? Depending on the contents of a possible prenuptial agreement, an assessment will be made of what will have to divided/settled between the partners. In case you were married under the 'old' community of property regime, everything will in principle be divided equally between both partners. If you got married in community of property after 1 January 2018, you are married under the statutory limited community of property regime. This means that everything that was yours before you married will continue to be your property. A prenuptial agreement may deviate from the statutory community of property regime. It may include different arrangements on, for example, any pension entitlements accrued during the marriage and exclude any community of property, meaning that whatever is yours will continue to be your property.
Spousal maintenance
A not unimportant point to consider is spousal maintenance. A lawyer will be able to make a calculation of whether, and if so how much, spousal maintenance will be payable by one partner to the other. To do so, you will have to disclose how your income and expenses relate to your partner's income and expenses. The amount of spousal maintenance is not only based on income and expenses, it also depends on other factors.
Divorce agreement
Everything you agree on around the (financial) settlement of the divorce must be recorded in a divorce agreement. The divorce agreement specifies, for example, whether, and if so how much and how long, spousal maintenance will be paid, what happens with the pensions, whether the family home will be sold or allocated to one of the partners, and what this means financially.
The lawyer will submit both the parenting plan and the divorce agreement to the court along with the divorce petition. If the partners are unable to reach an understanding, they will have to enter adversarial divorce proceedings and each engage their own lawyer.
What you can do to prepare for your first consultation with a lawyer
You can prepare by making a list of all the assets you have together, such as a home, cars, bank accounts, and home contents. Also remember to include any debts, such as a mortgage or loans that you or your partner have/has taken out during the marriage. It is also advisable to find out how much these assets are worth.
Aside from that, it is always a good idea to make a list of your current expenses, i.e. your personal expenses, home expenses, and expenses for the children, so that a lawyer can calculate how much child and spousal maintenance would be payable.
You can also be proactive and try to reach an understanding with your partner on the financial settlement of the divorce, and certainly also with respect to the children. And, of course, the children need to be told that their parents are separating. The children will want to know where they will be living and with whom, and how often they will see the other parent. It is, therefore, best to tell the children once you are both clear on what the new situation will look like for them.
Engaging a lawyer
If you have reached an agreement with your partner, you can opt to jointly engage one single lawyer. This lawyer can then file the parenting plan and the divorce agreement with the court along with a joint divorce petition.
If, however, it turns out to be impossible for you to reach an agreement, you can each engage your own lawyer. If these lawyers, while liaising with you and your partner, fail to agree on an arrangement, the next step will be adversarial divorce proceedings in court.
It is highly advisable to gather all the information specified above and bring it to your first consultation with your lawyer, so that your lawyer can quickly get the clearest idea possible as to the extent of the divorce and the settlement options.
If you have any questions about this subject, feel free to contact me.
This blog post was written with the help of Bianca Kok-Beekhuizen, legal assistant at the family and inheritance law section.