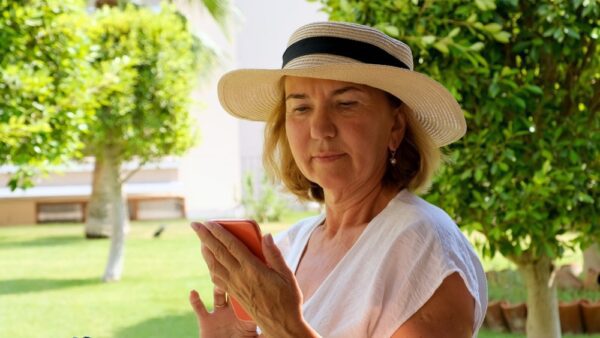 18 January 2023
Grand lady
This column 'Grand lady' was written for Den Haag Centraal. Raymond de Mooij writes a monthly column about what he experiences in his practice.
"Ms Roest van Zuydewijn has been renting an upstairs flat from us in the Benoordenhout for about 20 years," Patrick Blind told me in mid-2021. He is a technical employee at real estate firm Acropolis. "It is possible, therefore, that there is some overdue maintenance in the flat and the railings on her balcony are in need of replacement." The elderly tenant had complained to the municipality of The Hague and the rent tribunal about this. Blind: "The rent tribunal immediately halved the rent, without hearing us at all. And last month we also received an angry letter from the municipality."
He had tried to make an appointment with Ms Roest van Zuydewijn, but that proved difficult. "On the day we visited, she didn't open the door," he told me, "although I could see her standing at the window". The tenant had cancelled a new appointment because she was worried about corona. Meanwhile, eight months had passed and my client received a final warning from the municipality. Ms. Roest van Zuydewijn had complained that Acropolis still had not taken any action.
Not impressed
At Patrick Blind's request, I sent the elderly lady a demand that she cooperate with the repairs. She phoned me. "This is Madeleine Roest van Zuydewijn. Now you listen Mr lawyer, I am absolutely not impressed by threatening letters. Henceforth, I want you to cease this immediately". Before I could respond, the tenant continued: "For the next three months I will be staying at our country retreat in Cap d'Antibes, so your client will have to wait a while with those repairs. He's been waiting for twenty years, so that shouldn't be a problem."
Patrick Blind almost jumped out of his skin when he heard this. "That woman has been paying half the rent for almost a year and meanwhile I also have to keep the municipality off my back because she keeps complaining about us." We finally decided to serve the tenant with a writ of summons and demand her cooperation. A day after the bailiff served the writ of summons, she phoned me again. "This is Madeleine Roest van Zuydewijn again," she said very sweetly, "your client can come to my house tomorrow. What nonsense to start a lawsuit over something like this. Surely there's no need for that?"
Do you have any questions or would you like more information? Please contact us directly if you have any legal questions.