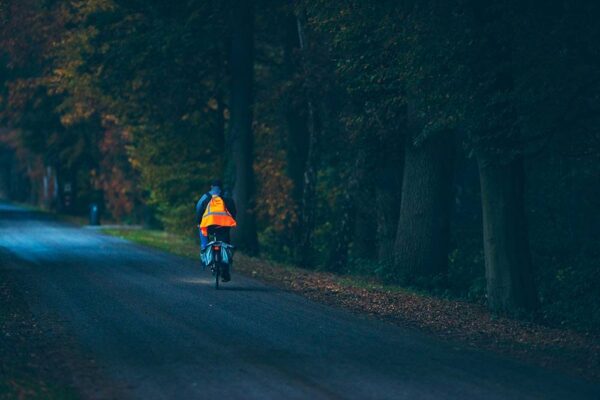 24 September 2018
How to get justice for a personal injury in the Netherlands
Every year, thousands of people suffer personal injuries, yet relatively few of them take legal action against the person who caused their suffering.
One of the main reasons for this is the idea that it will require going to court – but this is not true. In practice, more than 90% of personal injury claims are settled out of court.
This post was reviewed and updated on 25 September 2020
In this article, we'll discuss the legal process for an out of court settlement, together with some key tips for how to proceed if you have experienced a personal injury and wish to take action.
What is a "personal injury"?
Personal injury is a legal term that covers a broad range of injuries to you as a person, including physical and mental harm. This includes injuries suffered from car crashes, work-related accidents, animal attacks, as a result of defective products and more. A well-known example of this would be a person who is injured in a motoring collision and suffers a whiplash as a result.
How to start making a legal case?
The first step in any personal injury case is establishing who is liable. More than just responsibility, liability means determining who is legally accountable.
Depending on the type of personal injury, this step may be easier or more difficult to do. For example, establishing that a doctor made a professional error may be challenging, whereas in a traffic accident, it may be relatively easy to establish that there was a violation of a traffic rule.
The key point to be aware of is that the person who has suffered the damage is the one who must prove that damage occurred.
How to determine the damage?
Once you have established who is liable, the next step is to determine and make an inventory of the damage. This means identifying exactly how the personal injury caused you harm and quantifying that harm – and it is a very complicated process.
To do this, you will need help from various specialists. For example, a medical advisor who can identify physical limitations resulting from your injury, an actuary who can determine how the injury made you lose earning power, and a lawyer who can determine the immaterial damage (compensation for the pain and suffering) you have experienced.
Don't let the complexity of this this step discourage you; you don't have to do all this on your own. A personal injury lawyer can help you to find the right team of specialists for your specific situation, and they can coordinate all the specialists' findings in order to make the claim on your behalf.
Who will pay for all the specialists?
Under Dutch law, the person who is liable for causing the damage is also liable for the costs of determining the damage, as long as those costs are reasonable and in proportion to the damage. The cost of, for example, the medical advisor, actuary and lawyer must therefore be reimbursed by the liable person.
What is the next step?
Once you have compiled the inventory of damage, you can begin negotiations with the other party.
It is important to be aware that this may not be the individual who caused your injury; you may need to negotiate with a personal injury specialist who represents the insurance company of the liable person. In this circumstance, it is therefore critically important that you also have a specialist lawyer who can represent you and protect your interests.
Most of the time the parties will reach an amicable settlement through the negotiation process. They will create a determination agreement, which your lawyer will then present to you for approval. If you agree, you can accept the settlement offer without having to go to court.
Why settle out of court?
Contrary to popular opinion, an out of court settlement is generally the preferred manner of solving a personal injury claim. It is easier, less time-consuming, and less risky for both parties than going through a court procedure.
What if no out of court settlement is reached?
Most cases are settled through negotiation, but if this is not possible then you can still take your claim to court. When you ask the courts to settle your claim, you will then require a lawyer to represent you and advise you on the legal proceedings.
The good news is that if you have already determined liability and prepared an inventory of damage, then you will already have a lawyer at your side who knows your case and can litigate for you.
Have you experienced a personal injury?
Consider taking action to get justice for your injury. Contact a lawyer and discuss your situation with them. With legal advice, you can make an informed decision about the best way for you to proceed.