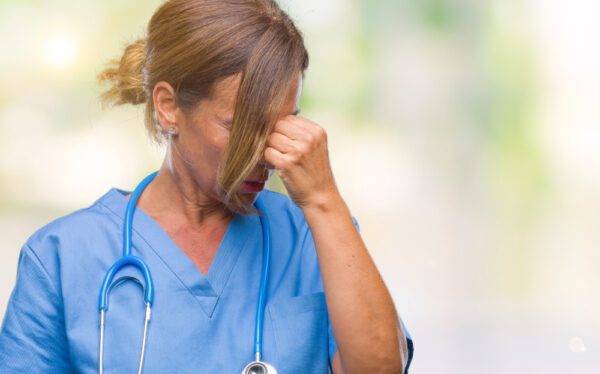 15 August 2022
Long COVID among healthcare professionals: it's two years later, where do we go from here?
We now know much more about long COVID than we did two years ago. Unfortunately, long COVID among healthcare professionals is a common occurrence.
But where do we go from here? What are your options as a healthcare professional with long COVID? Can you recover the damage from your employer? Peter van Eijk, our personal injury lawyer, will be happy to tell you more about this.
When do we use the term long COVID?
We speak of long COVID if the symptoms persist three months after the first day of illness and if they have been present for at least two months in total. Long-term symptoms after being infected by the coronavirus may include:
fatigue
shortness of breath
heart palpitations
headaches
loss of smell and taste
chest pain
muscle pain
Financial implications of short-term symptoms
What are the financial consequences of Long COVID among healthcare professionals? If the symptoms are temporary, the financial consequences will often be limited. In the event of incapacity for work, salaries are supplemented to the full 100% in the first year of incapacity for work in hospitals, nursing homes, care homes, home-care and youth healthcare that are subject to a collective labour agreement (CAO).
Financial implications of long-term symptoms
But what if the symptoms persist for more than a year or even more than two years? After a year of incapacity for work, on the basis of the same collective labour agreements, only 70% of the last-earned salary is paid, provided that this does not fall below the minimum wage.
If, two years after reporting sick, a healthcare professional is still unable to work or is partly unable to work, this can have major consequences on his/her income. The healthcare professional is then dismissed and will have to apply for a benefit under the Work and Income (Capacity for Work) Act, which will be a percentage of his/her last-earned salary. Currently, there is an arrangement to retain healthcare professionals for an additional six months beyond the two years of employment for diagnosed long COVID. But what about after this period?
Liability of the employer
The employer of the healthcare professional, for example a hospital or nursing home, is required by law to ensure that it provides employees with a safe workplace. It is precisely this safe workplace that is lacking here. Especially in the early days of COVID, healthcare professionals were often knowingly exposed to infections without sufficient protection. For example, in the early days there was a lack of face masks and other proper protection. Healthcare professionals were thus doubly adversely affected.
All things considered, the employer failed to fulfill its duty of care towards its employees. The employer must provide a safe workplace at all times so that healthcare professionals can carry out their work without risk.
Is it possible to recover personal injury from your employer?
An employer can be held liable if it has not fulfilled its duty of care towards its employees. In other words: The employer can be held liable for the failure. And thus the personal injury suffered and to be suffered by the healthcare professional can be recovered from the employer.
This injury can include loss of income, costs of medical care, costs of necessary household help, loss of health insurance excess and compensation for pain and suffering. Peter van Eijk and Glenn Kerver, personal injury lawyers practising in The Hague, can assist you in recovering your personal injury from your employer so that you can focus on your recovery. Please do not hesitate to contact us for more information.