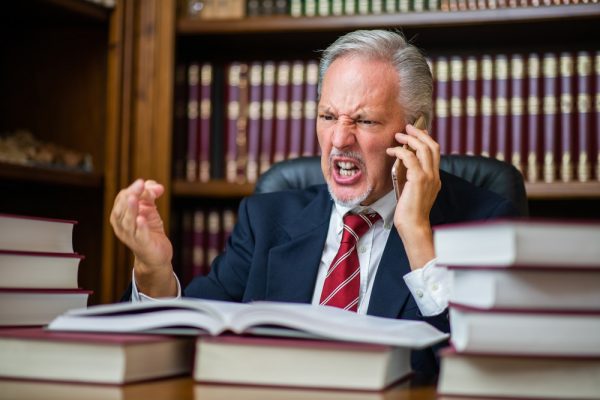 18 October 2023
Hothead
Ingrid Kastanje operates a large real estate portfolio in The Hague, together with her husband. Two born and bred 'Hagenezen' with their hearts on their sleeves.
The Kastanje family engage me a few times a year. "Look, I've been subpoenaed," Ingrid said as she shoved a stack of papers at me. "By Winston Treurniet, that madman. He wants his deposit back." Treurniet had rented a detached property on the outskirts of The Hague from the Kastanje family. He planned to open a hospice there. He had inspected the property with a contractor and then signed the lease and paid a deposit of 25,000 euros.
Unsuitable
A few months passed without the tenant occupying the property. "I phoned Winston," my client told me, "because he wasn't paying the rent either. Well, our friend Treurniet didn't stop moaning. According to him, the property was unfit to serve as a hospice. The bathroom was too small, the kitchen too big, and so on. I told him to just pay the rent and stop messing around."
Rent arrears of 35,000 euros
But when Treurniet failed to pay, the Kastanje family had started looking for another tenant. And they soon found a new tenant. "Treurniet had rent arrears of 35,000 euros, but we still had the deposit. I thought, never mind the difference. But now I have to defend myself." I called the opposing party's young lawyer, mr. Groen. I asked him if it would not be wiser to let the matter rest. Because a counterclaim would surely be filed for the rent arrears, and then Treurniet would lose 10,000 euros more.Mr. Groen disagreed. "My client erred when entering into the lease, he was misinformed. What happened is outrageous. He wants his deposit back!" I had to laugh at my colleague's vehemence. Thirty years ago, I too had been such a hothead.
A familiar question
A few months later, subdistrict judge mr. Blosjes heard the argument of mr. Groen. "How can there be any error?", she asked. "Mr Treurniet inspected the property with a contractor. He knew exactly what he was renting." The subdistrict judge went on to say that she would grant Ingrid Kastanje's rent claim and then asked a question that must have seemed familiar to the lawyer. "Mr. Groen, would it not have been wiser to let this matter rest?"
More information
Do you have any questions or would you like more information? Please contact us directly if you have any legal questions. This column 'Hothead' was written for Den Haag Centraal.