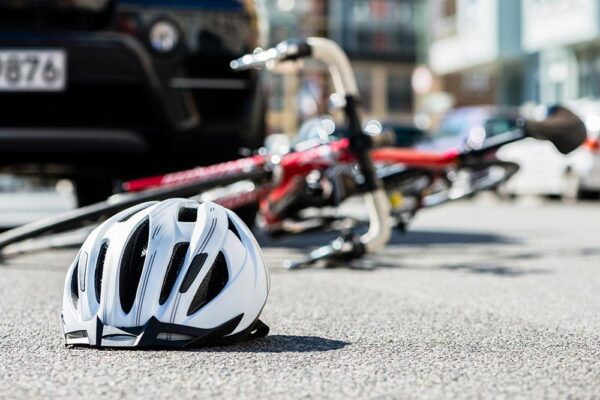 23 July 2018
Liability in a whiplash – the 7 most frequently asked questions
Whiplash is one of the most common types of injury in traffic accidents.
Unfortunately, determining liability in a whiplash often leads to a long and complicated legal battle. In this blog I answer the 7 most frequently asked questions about liability in whiplash injuries. If your question is not there, please contact me.
This post was reviewed and updated on 9 July 2020
1. What exactly is a whiplash injury?
The term whiplash refers to the motion of "cracking a whip". We speak of a "classic" whiplash injury when the head first strikes backwards and then forwards, for example in a vehicle collision. However, broadly speaking, whiplash injury can refer to all complaints that arise after a violent movement of the head, regardless of the direction (whether forwards, backwards or to the side).
2. How does a whiplash occur?
The vast majority of whiplash cases are caused by collisions in motor vehicles. However, whiplash can also be caused by contact sports injuries, accidents, assaults, falls or other traumatic events where the cervical vertebrae are injured through rapid acceleration or deceleration.
 3. What are the symptoms of whiplash?
Common complaints with whiplash include neck pain, pain that radiates to the back or limbs, headache and stiffness. In addition to these clear complaints, whiplash injuries can also cause less clear-cut symptoms which may only reveal themselves a few years after the accident, but do find their origin in the accident. Think of issues such as forgetfulness, concentration problems, psychological complaints or (chronic) fatigue.
4. Who is liable?
The person who caused the whiplash is liable for the damage caused. The liability must of course be proven. In most cases, the perpetrator's insurance company will be the party with which the victim communicates. It often happens that such an insurance company will take the position that the victim's complaints are not caused by the accident. This is particularly the case with cognitive complaints such as forgetfulness, concentration problems or fatigue. Such complaints can sometimes even be trivialised, which can be insulting to the victim. If you are involved in such a battle, a personal injury lawyer is a must.
5. How does liability in a whiplash exactly work?
Together with the medical advisor appointed by your personal injury lawyer and the treating physician, a clear inventory of the current complaints must be made. This must be compared with the situation before the accident.
In a number of standard judgments, Zwolsche Algemeene / De Greef I and Zwolsche Algemeene / De Greef II, the Dutch Supreme Court has developed criteria that are important for the assumption of causality (cause-effect). In the legal battle, legal causality was often determined within the context of medical causality. Where the former is rather rigid (the consequences of whiplash are often labelled as "medically unexplainable"), the legal causality is based on a "plausibility judgment". In other words: is it plausible that the complaints would have been revealed without the accident? The Dutch Supreme Court has ruled that in whiplash cases, the legal approach to liability should be used.
This ruling applies in district court cases too, where the legal interpretation of the facts (not the medical) is decisive in establishing a causal connection.
6. What damage is compensated for whiplash?
If the liability is recognised by the perpetrator or if it is determined by a judge, the following costs are eligible for reimbursement:
Firstly, costs directly incurred due to the whiplash injury. Consider, for example, medical costs, damage to your clothing or car or the costs of extra domestic help that you have had to use because you cannot do everything anymore.
Secondly, it is possible to be reimbursed for lost income. Consider, for example, income lost due to (temporary) inability to work following injury.
Thirdly, you have a chance to receive compensation for your pain and suffering. This is a compensation for the immaterial damages incurred, such as grief, pain and the loss of joy in life.
7. I have a whiplash, what steps should I take to hold someone liable?
Start collecting evidence immediately. Complete a claim form immediately after the accident and have it signed by all parties involved. Also take photos of the damage or of the location. Do not forget to ask any witnesses for their details.
Go directly to a doctor to ensure an updated and clear medical file with explanations from, for example, a general practitioner and/or medical specialists. Even if you have only attended an emergency department, it is important to keep this medical record as complete as possible.
Enlist a personal injury lawyer to hold the perpetrator or his/her insurer liable. Your lawyer will guide you through the entire process.
During this process it is important to keep track of the costs you incur. From borrowed crutches to lost income; there are many items that could eventually be included in the possible compensation.
Questions? More information?
Would you like to know more about the liability in cases of whiplash or the settlement of the material and/or immaterial damage? Please contact us; we'll be glad to assist.