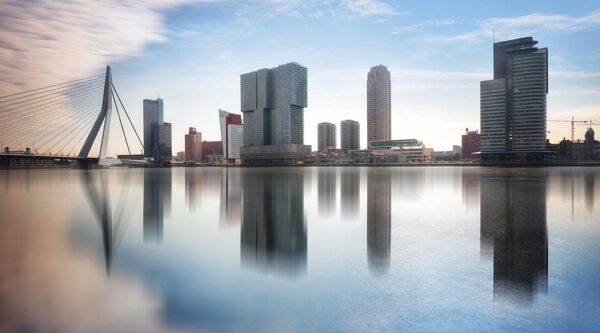 30 September 2020
Your company in dire straits? A creditors' agreement can help
Many companies will run into financial difficulties due to the coronavirus.
Entrepreneurs with payment problems would do well to identify this at an early stage and take action. In this situation, a creditors' agreement can make the difference. In this blog, you can read everything you need to know about the creditors' agreement.
What is a creditors' agreement?
A creditors' agreement is an agreement that a debtor concludes with all of his/her creditors. With this agreement, part or a percentage of each debt is paid, but the debtor receives a final discharge for the remainder.
How exactly does it work?
In a creditors' agreement, the company offers to pay its creditors a percentage of the claim, against final discharge. After approval between the parties and payment of this percentage, the remainder of the debt is forgiven. In principle, everyone receives the same percentage, with the difference that the tax authorities and other preferred creditors receive double the percentage. The debtor can continue debt-free, while the creditors receive immediate payment.
What if one or more creditors do not want to cooperate?
If one or more creditors do not want to participate in the agreement, the agreement will not go through. The creditor is free to refuse the agreement. The court can only decide otherwise if it must be judged that the creditors are abusing the exercise of this power and that the creditor could not reasonably have refused the agreement. However, the judiciary is reluctant to grant a compulsory settlement. With the Wet continuïteit onderneming II, a bill is proposed that aims to provide a legal basis for such a compulsory agreement, whereby unanimity is no longer required.
Advantages of the creditors' agreement, also for suppliers and customers
A creditors' agreement can offer a solution if a company suffers from old or exceptional debts. Successful remediation enables a company to continue doing business and become profitable again. Not only does the company benefit from this, but suppliers and / or customers can also benefit from it. In a bankruptcy, they often receive less, because the trustee is paid first. Furthermore, an agreement for a supplier also provides future prospects.
We are happy to help you with a unique tailor-made solution
Is your company struggling? There are also options under employment law, with or without an agreement. By looking at the situation from both sides, you often arrive at the best solution and we can create a unique tailor-made solution for you. An employment law expert and an expert in the field of corporate law can help you with this.
Do you have a question? Please do not hesitate to contact us.